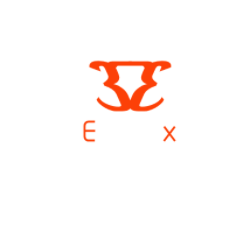 A885 5500DPI 6-Button LED USB Optical Wired Gaming Mouse for Pro Gamer
Introductions:
We are glad to recommend this A885 5500DPI 6-Button LED USB Optical Wired Gaming Mouse for Pro Gamer to you! For meticulous craftsmanship, this wired mouse features good texture, fluent lines and stylish appearance. Made of high quality material and with advanced technique, it is durable in use. Besides, this mouse features high accuracy and fast operation. The ergonomic design makes it comfortable and easy to use. This wonderful mouse is suitable for game, office and home use.
Features:
1. High-end optical engine, precise positioning
2. 6 buttons, including scroll wheel, left button, right button, advance, retreat, DPI switcher, fire key
3. Adjustable 1200 / 1600 / 2400 / 3200/5500DPI
4. Ergonomic design, comfortable touch, long-term use without fatigue
5. Intelligent connectivity, plug and play
6. Long switch life up to 10 million
7. Total 7 bright colors showing in turns, giving you a colorful visual effect
8. Suitable for high-end players, gaming professional players
Specifications:
1. Color: Black
2. Material: ABS
3. Tracking System: Optical
4. Voltage Rating / Electric Current: DC 5V / 100mA
5. Connection: Wired
6. Cable Length Approx.: 145cm
7. Interface Type: USB2.0
8. DPI: 1200/1600/2400/3200/5500DPI
9. Switch Life: 10 Million Cycle
10. Buttons: Left, Right, Scroll Aheel, DPI, Advance, Retreat
11. Light Effect: Colorful
12. Support System: Windows 7/8/2000/XP/Vista Mac OS or Latest
13. Dimensions: (4.72 x 2.76 x 1.77)" / (12 x 7 x 4.5)cm (L x W x H)
14. Weight: 4.52oz / 128g
15. Waterproof: No
16. Standby Current: 100 mA
17. Operation Current: 100 mA
18. Key Numbers: 6 Pcs
19. Model: A885
20. Brand: JWFY
Package Includes:
1 x Gaming Mouse

Your cart is currently empty.