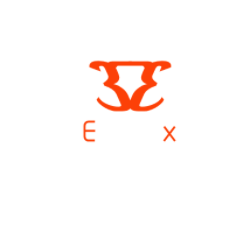 copy of AC Adapter for Samsung Q1 Q10 Q30 Q35 X10 M40 Black
Introductions:
The power adapter is an invaluable tool for a laptop to get power supply safely. Hence, if the original adapter for your laptop is broken or malfunctioned, you should immediately get a new one to power on your computer and this adapter would be the best replacement. With latest technology, this adapter is specially designed with built-in protection to protect your computer against unexpected power surge damages. Besides, it also features stable voltage and noise reduction. Overall, this power adapter is of high efficiency and reliability.
Features:
1. Low interference noise
2. Advanced technology and high quality
3. High efficiency and reliability
4. Short circuit and over voltage protection
5. A durable and well-made laptop power adapter guarantees long term use
6. LED power-on indicator
Specifications:
1. Condition: New
2. Power Cable Type:US Standard, 3 Pins
3. Input: 100-240V ~1.6-0.8A, 50/60Hz
4. Output: 19V~3.15A, 60W
5. Tip Diameter: (0.12 x 0.22)" / (3 x 5.5)mm(Inner Dia. x Outside Dia.)
6. Weight: 204g / 7.2oz
7. Color: Black
8. Dimensions: (4.21 x 1.89 x 1.1)" / (10.7 x 4.8 x 2.8)cm (L x W x H)
Package Includes:
1 x AC Adapter
Part Numbers:
504030-015, 504030-016, AA-PA0N90W/E, AA-PA0N90W/UK, AD-6019, AD-6019(V)
AD-6019A, AD-6019R, AD-8019, AD-9019S, AP11AD002, API1AD02
SAM-AA-PA0N90W, SAM-SPA-X10, SPA-690E/E, SPA-690E/UK, SPA-830E/EUR, SPA-830E/UK
SPA-A10E/E, SPA-A10E/UK, SPA-P30, SPA-P30E, SPA-P30E/E, SPA-P30E/UK
SPA-T10/UK, SPA-T10E/EUR, SPA-V20E/E, SPA-V20E/UK, SPA-X10, SPA-X10/E
SPA-X10/UK
Fit Model:
SAMSUNG
Samsung 6000,
Samsung AD-9019,
Samsung Corona,
Samsung M50,
Samsung N350,
Samsung NF310-A01,
Samsung NP-N110-KA01DE,
Samsung NP-NC20-KA02DE,
Samsung NP-Q45,
Samsung NT-X11,
Samsung P460-42P,
Samsung Q320-32P,
Samsung Q35,
Sa

Your cart is currently empty.