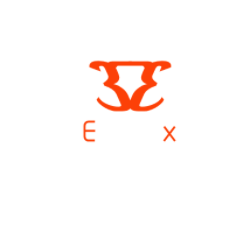 BAOFENG BF-A58 LCD 5W 136MHz-174MHz/400-520MHz Dual Band Walkie Talkie Black
Introductions:
Communication while doing outdoor activities can be tricky because cell phones lose signals and become useless. At this moment, if emergencies quickly arise, we cannot keep in touch with the outside. Having a reliable way to contact friends and family and even to get help is truly a necessity and can keep you alive. This BAOFENG BF-A58 LCD 5W 136MHz-174MHz/400-520MHz Dual Band Walkie Talkie with 1-LED Flashlight is a great device. It is strong and durable and carries a great signal. The frequency range is really quite vast and the receiving sensitivity is unmatched. Getting the security you need outdoors or simply enjoying listening to others lies in this walkie talkie.
Features:
1. Adopt superb plastic material to ensure its quality and durability
2. LCD display is easy to read data in the dark
3. With white LED flashlight to ensure safety
4. Compact and portable design is portable to carry and use
5. Stable performance and reliable function
6. Power saving function
Specifications:
General
1. Frequency Range: 65MHz-108MHz(Only Commercial FM Radio Reception) ; VHF: 136MHz-174MHz(Rx/Tx) ; UHF: 400MHz-520MHz(Rx/Tx)
2. Memory Channels: Up to 128 Channels
3. Frequency Stability: 2.5ppm
4. Frequency Step: 2.5kHz/5kHz/6.25kHz/10kHz/12.5kHz/20kHz/25kHz
5. Antenna Impedance: 50Ω
6. Operating Temperature: -20℃ to 60℃
7. Supply Voltage: Rechargeable Lithium-ion mAh 7.4V/1800
8. Consumption in Reception: 380mAh
9. Consumption in Transmission: ≤1.4A
10. Mode of Operation: Simplex or Semi-duplex
11. Duty Cycle: 03/04/05 mim,(Rx/Tx/Standby)
12. Dimensions: (11.02 x 2.52 x 1.54)" / (28 x 6.4 x 3.9)cm (L x W x H)(With Antenna)
13. Weight: 0.61oz / 276g
14. Model: BR-A58
15. Waterproof Grade: IP67
Transmitter
1. RF Power: 5W/1W
2. Type of Modulation: FM
3. Emission Class: 16Kφf3e/11Kφf3E(W/N)
4. Maximum Deviation: ≤±5kHz/≤±2.5kHz(W/N)
5. Spurious Emission: <-60dB
Receiver
1. Receiver Sensitivity: 0.2μV(at 12 dB SINAD)
2. Intermodulation: 60 dB
3. Audio Output: 1W
4. Spurious Radiation: ≥65dB
Package Includes:
1 x Walkie Talkie
1 x 1800mAh Rechargeable Battery
1 x Battery Charger
1 x Antenna
1 x Bracket
1 x Power Adapter
1 x Earphone
1 x Hand Strap
1 x English Manual

Your cart is currently empty.