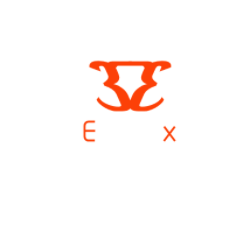 Baofeng DM-1701 Dual Band DMR Digital Radio Walkie Talkie Motorola Hynanda Compatible Black
Introductions:
Under DMR model, Baofeng DM-1701 is compatible with digital Tier I & II and analog model, which can meet different communication needs. DMR Tier II covers licensed conventional radio systems, mobiles and hand portables. Two groups of calls are implemented simultaneously at one frequency point, multiplying communication efficiency and saving frequency resources. This digital walkie-talkie uses advanced AMBE 2TM voice processing technology to achieve high sound quality. In addition, it is fully compatible with Motorola Hynanda. It is well worth ordering!
Features:
1. DMO True2-slot dual time slot
2. Multiply communication efficiency and save frequency resources
3. Use advanced AMBE 2TM voice processing technology
4. Digital signaling, SMS,alarm function
5. Reduce channel limitation, support UHF136-174MHz and VHF400-480MHz
6. Support channel / frequency mode
7. High and low power switching, save power
8. Power lighting function
9. Compatible with Motorola Hynanda
Specifications:
General
1. Frequency Range: VHF: 136MHz-174MHz ; UHF: 400MHz-480MHz(Dual Band)
2. Memory Channels: Up to 300 Channels
3. Frequency Stability: ±1.0ppm
4. Operating Voltage: DC 7.4V
5. Antenna Impedance: 50Ω
6. Operating Temperature: -30℃ to 60℃
7. Dimensions: (5.24 x 2.44 x 1.42)" / (13.3 x 6.2 x 3.6)cm (L x W x H)
8. Weight: 10.58oz / 300g
9. Model: DM-1701
Transmitter
1. Ootput Power: High: 5W/Low: 1W
2. Output of Consumption: Analog≤1.6A Didital≤0.9A
3. Consumption: ≤0.18A
4. Modulation Distortion: ≤5%
5. Adjacent Channel Power: ≤-65dB ≤-60dB
6. Audio Response: 1~3dB
7. Digital Protocol: ETSI-TS102 361-1,-2,-3
8. Vocoder Type: AMBE 2 TM
9. FM Modulation: 16K¢F3E@25KHz 141K¢F3E@20KHz 11K¢F3E@12.5KHz
10. 4FSK Digital Modulation: 12.5KHz for Date: 7K60FXD 12.5KHz for Data and Voice: 7K60FXE
11. Signal-to-noise(Wide/Narrow): ≥45dB@25KHz ≥40dB@12.5KHz
12. Antenna Port Spurious: 9KHz-1GHz: ≤-36dBm 1GHz-12.75GHz: ≤-30dBm
Receiver
1. Analog Receive Sensitivity: -122dBm(12dB)
2. Audio Power: 1W
3. Digital Receive Sensitivity: SINAD
4. Audio Distortion: <10%
5. Signal Imitation: ≥70dB
6. Audio Response: 1~-dB
7. Intermodulation(Wide/Narrow): ≥62 dB/≥58dB
8. Receive Current: ≤380mA
9. Adjacent Channel Sensitivity: ≥65dB/≥60dB
10. PM Nois: ≥45dB@25KHz/40dB@12.5KHz
Package Includes:
1 x Walkie Talkie
1 x 2200mAh Rechargeable Battery
1 x Battery Charger
1 x Antenna
1 x Bracket
1 x Power Adapter
1 x Earphone
1 x Hand Strap
1 x English Manual
1 x USB Programming Cable
1 x CD

Your cart is currently empty.