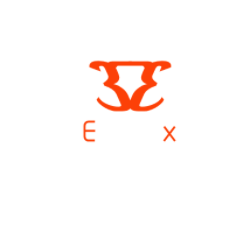 BAOFENG UV-5XP 7.4v 2000mAh 8W Dual-band Walkie Talkie Earphone Black
Introductions:
It is made of advanced technology. High gain dual band antenna 7" antenna makes the walkie talkie more convenient, and portable. It is easy to use, that you can carry almost anywhere. It is really an ideal tool for using around the house, in your boat, on hunting and camping trips, on the ski slopes or at the mall. Made of high quality material, it is durable and sturdy in use. Small size and lightweight, good choice for you!
Features:
1. It is a lightweight, compact dual band walkie talkie
2. Used to stay connected with family or friends at parks, shopping malls, sporting events, concerts
3. This walkie talkie is a great way to stay in touch with friends, whatever your indoor or outdoor activity
4. 2000 mAh large capacity lithium battery
5. Prevent users from receiving unauthorized signal and to the busy channel to send signals keep clean and avoid the interference channel
6. Made of high quality material, it is durable and sturdy in use
Specifications:
1. Brand: BAOFENG
2. Color: Black
3. Model: BAOFENG UV-5XP
4. Battery: 2000mAh, 7.4V, Li-ion
5. Frequency Range: 65-108MHz (FM Receive Only) 136-174MHz and 400-520MHz (TX/RX)
6. Antenna: High Gain Dual Band Antenna 7" Antenna
7. Mode of Operation: Simple or Semi-duplex
8. Transmitter Output Power: 8W/5W / 1W (Max 8W)
9. Modulation Mode: 16k F3E / 11k F3E
10. Maximum Deviation: <5kHz(Wide) / <2.5kHz(Narrow) CTCSS/DCS Deviation: 0.5 /-0.1kHz(Wide) / 0.3 /-0.1kHz(Narrow)
11. Material: Material
12. Color: Black
13. Dimensions: (4.02 x 2.17 x 1.34)" / (10.2 x 5.5 x 3.4)cm (L x W x H)
14. Weight: 28.22oz / 800g
15. Frequency Response Range: 1111 GHz
Package Includes:
2 x Walkie Talkies
2 x 2000mAh Rechargeable Batteries
2 x Battery Chargers
2 x Antennas
2 x Brackets
2 x 100~240V Power Adapters (2-flat-pin Plug / 106cm)
2 x Earphones (104cm-cable)
2 x Hand Straps
1 x English Manual

Your cart is currently empty.