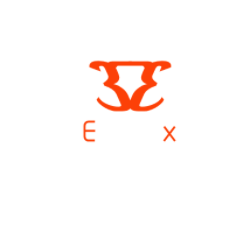 LEADZM LE-C2 Single USB Cable Chargeable Handheld Walkie Talkie with 2800mAh Battery & Charger & Earphone
Introductions:
Come to carry a walkie talkie with you to rest assured emergencies! This Leadzm LE-C2 Single USB Cable Chargeable Handheld Walkie Talkie must be your honest friend! Adopting precise and sophisticated electronic components, it is stable in performance and reliable in receiving signal even in remote mountainous regions or dense forest. Built-in 2800mAh battery, it can keep working for quite a long time. With simple and elegant design, it can be used on many occasions, such as airports, manufacturing plants, concerts, etc. Just make a decision now!
Features:
1. A lightweight and compact communication device
2. Provide you clear and loud sound
3. Can be used to keep communication with partners or workmates
4. Built with 2800mAh large capacity battery
5. Prevent users from receiving unauthorized signal and avoid the interference channel
6. Up to 16 Channels
7. Suitable for many occasions, such as airports, manufacturing plants or concerts etc.
8. USB design of independent, free and computer, mobile power supply, mobile phone charger USB port connection, convenient life
9. Support Chinese and English language
Specifications:
General:
1. Frequency Range: Uhf400-470MHz
2. Memory Channels: 16 Groups
3. Operation Voltage: DC 3.7v
4. Frequency Stability: ±2.5ppm
5. Operation Temperature: -20℃~ 50℃
6. Mode Of Operation: Simplex
7. Antenna Impedance: 50Ω
8. Brand: Leadzm
9. Dimensions: (9.06 x 6.69 x 2.36)" / (23 x 17 x 6)cm (L x W x H)
10. Battery Capacity: 2800mAh
11. Model: LE-C2
12. Color: Black
13. Weight: 14.11oz / 400g
14. Material: Plastic
Transmitter:
1. Rf Power: <5W
2. Maximum Deviation(W/N): ≤5khz/≤2.5KHz
3. Spurious Emission: ≤7.5uW
4. Adjacent Channel Power: ≤-65dB/≤-60dB
5. SNR(W/N): ≥-45db/≥-40db
6. Qt/Dqt (W/N): 0.7±0.1khz/0.4±0.1KHz
7. Modulation Sensitivity: 8-12mV
8. Transmission Current: ≤1.2A
Receiver:
1. Sensitivity: -122dBm (12dB Sinad)
2. Audio Power: 0.4W(8r Load)
3. Audio Distortion: ≤10%
4. Intermodulation(W/N): ≥65db/≥60db
5. Adjacent Channel Selectivity(W/N): ≥65db/≥60dB
6. Clutter Suppression: ≥65dB
7. Receiver Current: ≤380mA
Package Includes:
1 x Walkie Talkie
1 x Battrey
1 x Base Charger
1 x Earphone

Your cart is currently empty.